Are you looking for a Forex trading school to enroll in?
Investment virgins are jumping for joy because there is a lot of Forex trading schools that operate online. These trade schools have made a Forex investment easier to learn. In the old days, one had to stock up on books to read about Forex trading. Eager Forex learners also made countless, and often fruitless, calls to brokers in the hope of finding someone who can coach and guide them through their transactions. But those days are long gone.
An investment beginner can now learn Forex trading in the comfort of their homes using only their computer. Here are five sites that offer investment tutorials to those who want to learn about Forex trading: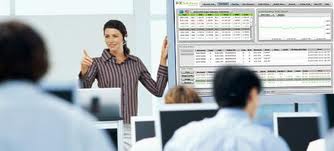 1. Online Trading Academy – www.tradingacademy.com
This site offers a free trial on their courses and even offers subscribers a free retake (should they decide they need to redo a class). Aside from Forex, they also have courses on Stocks, Futures and Options. The Online Trading Academy has an educational system that guides all students step-by-step into each lesson. Plus, they have a Graduate Program for advanced subscribers.
2. AVA FX –  www.avafx.com
The Ava group is actually an online Forex trading broker. But they are kind enough to include free resource material for Forex trading in their website. Ava has tutorials and guides for the beginners. Plus they have webinars, video tutorials, audio commentary and charts for the more advanced learner.
3. BabyPips – www.babypips.com
This site deserves kudos for integrating humor with Forex trading—two things we don't normally associate together. But they do a splendid job of teaching Foreign Exchange in a non-threatening way. Aside from the tutorials, BabyPips has a blog that's updated frequently where you can learn about market updates. They also have a forum where you can connect and network with other members.  What's great is that everything here is free.
4. ForeXMentor  –  www.forexmentor.com
ForeXMentor started by selling DVD videos of their tutorial online. They have seen included these videos on their website for users to view (without the need for a physical copy). They have a formidable roster of successful Forex traders to help guide and mentor students. The content they offer is extensive. And they make it easy to follow because they categorize lessons by difficulty.
5. Forex Razor  –  www.forexrazor.com
Here's another website that offers a myriad of lesson in Forex trading. But they also feature a Test Lab where you can apply what you learned in a secure way (you don't lose money on failed investments). And they have a forum where members can interact. For the advanced learners, the site's featured tools like charts and calculators are a big help.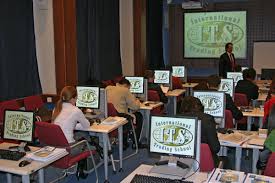 Choose from any Forex trading school that we featured and you're sure to find the lessons you need. Forex is a challenging investment field, but it can be learned. What's even better is that some of these sites are nice enough to offer lessons free of charge. They do this because they want to encourage more people to get into Forex trading. Hit up on those websites now and start learning.