No, I am not related to the Deputy Governor of Bank Indonesia – Hartadi A. Sarwono.
I've chosen the name Sarwono because I admire him. His extensive knowledge and expertise in banking and economics has truly helped the country move up the ladder for the recent years. Like Indonesia, I know that there are a lot of individuals out there (me included) who wants to move out of financial darkness and be somewhere more financially stable. This is my motivation behind this site. I would like to be an instrument and a vessel of change to those people.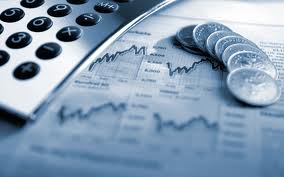 I hope that by keeping this site updated with debt elimination resources, free money saving tips and financial education, I will be able to help out individuals to get out of debt and stay out of debt. My personal experience of the past ten years has pushed me out of my debt hole. I empowered myself with additional matters about money and how I can control it. For years, money has been the one controlling me. And I know for a fact, that I am not alone in this struggle. The clouds may be gloomy for now, but hang in tight my friend, just keep reading this blog in the next coming weeks and for sure, sun will come out shining again.